"First Born"
Day 91 of 366 Day Project
"Magic is everywhere, explore & be amazed everyday!"
How precious is this little 4-week-old cherub, Aliyah?  Some magical moments captured at Wild Honey Photography today. There's something very unique and special about photographing first-born babies; it's a combination of the pride, the joy, the pure love of the angelic first-born baby that is so mesmerising.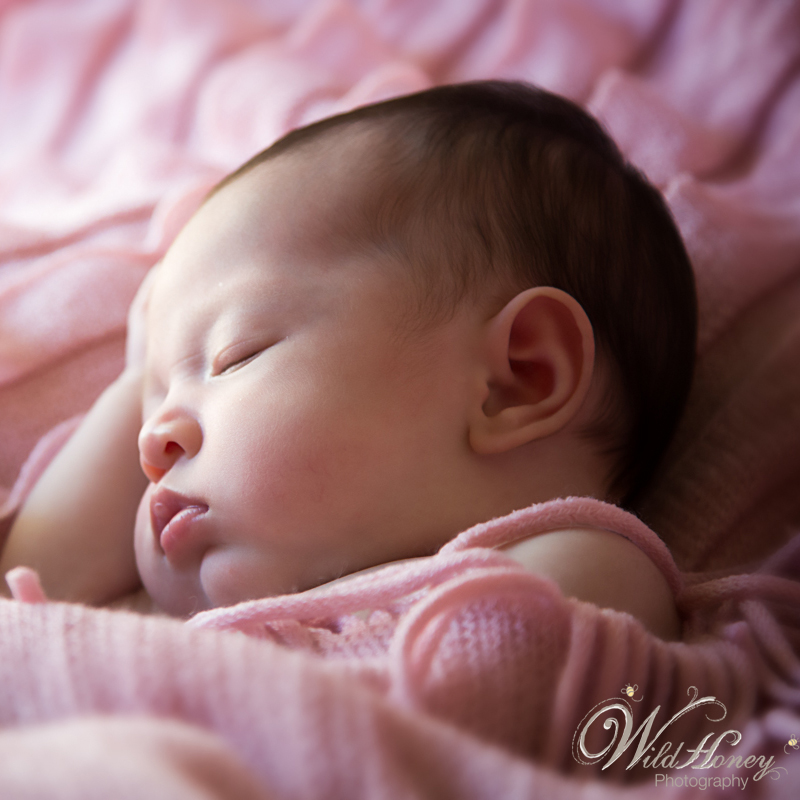 I had to chuckle when I made the statement during the photo session that, "I'd be rich if I charged a dollar for every time you two say, 'Oh she's soooo cute'." Sure enough shortly after Sarah, the proud mum and her sister took delight in correcting me for saying it too.
"You can only have one first born child. You may love all your children deeply and with passion, but there is something unique about the first born." ~ Raymond E Feist quotes
First Time
© Maria D, April 2009
When I held you for the first time,
my life began to shine.
I would do what it takes,
To help you correct your mistakes.
To get by the challenges you may face.
For our freedom many have fought,
Somedays will be good, others will not.
Always thank god for the life you got.
The world isn't perfect as you will see,
Having you here made it better for me.
When you're in need, by your side I'll
For you are my daughter for eternity.
*   *   *
Photo credit: Wild Honey Photography