366 Day Project
"Magic is everywhere, explore & be amazed everyday!"
"Waiting"
Day 136 (15 May 2016) 
For those of you following my project you'll notice that my favorite fur friend and companion is none other than Miss Kodie Dalla. We rescued her in May last year and she's become our big baby. She's regularly featured throughout my project. You can see more of Kodie in the following Days photos: 110 (Kodie), 89 (Companion), 81 (Kodie), 75 (Kodie), 54 (Best Friends), 50 'The Journey', 48 'shadows' 30 'Kodie' 17 'Hubby & Dog'.
"Good things come to those who wait."
I just had to add this image because it's what I see so often… cute little pleading eyes looking up at me. She sits on her side of this line; just outside the perimeter of the kitchen zone she knows all too well and waits patiently for her diner. Kodie is the first dog I've owned that is so food focused that almost nothing else matters…oh except walk, play times and hugs.
"Eternity"
Day 137 (16 May 2016)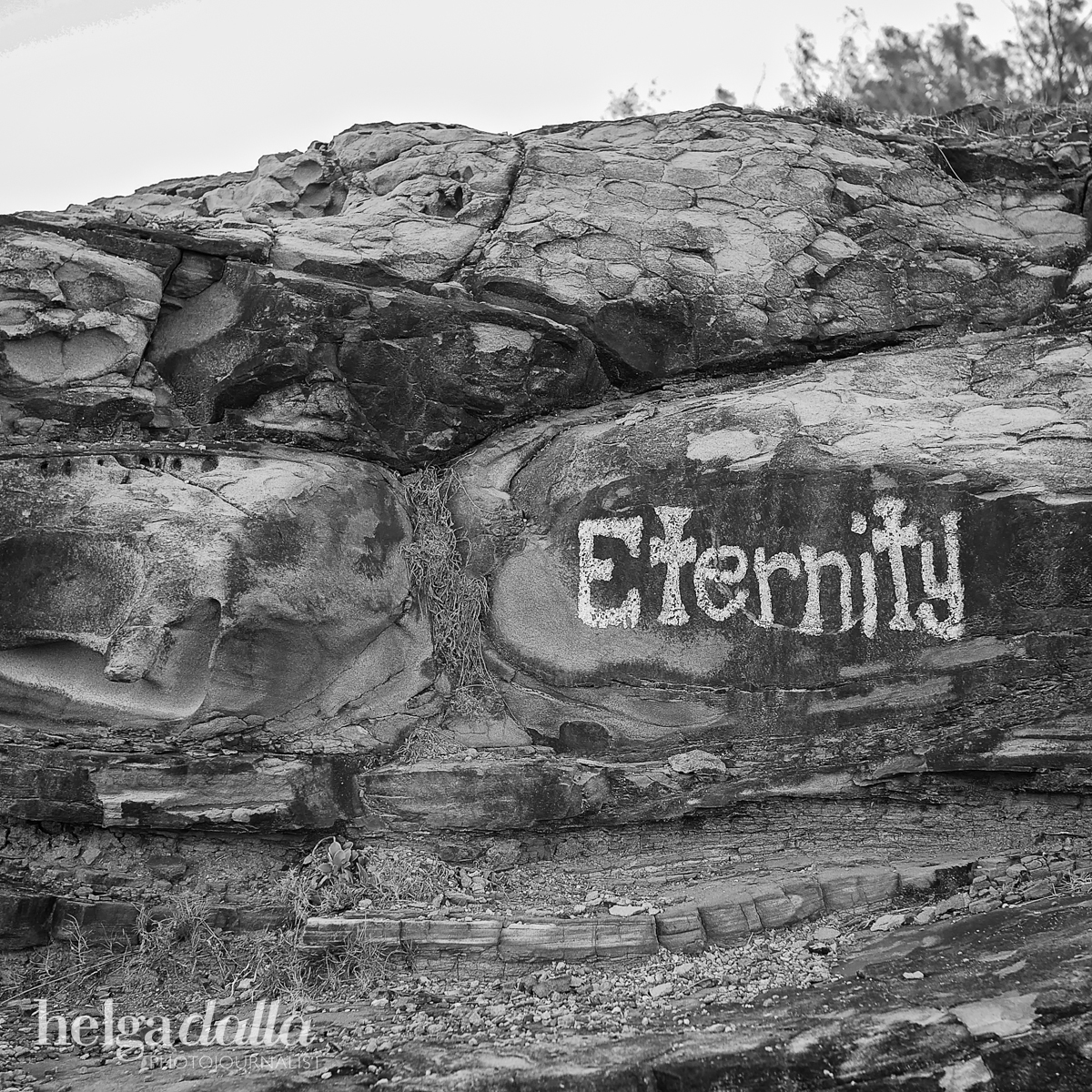 Writing or drawings that have been scribbled, scratched, or painted illicitly on a wall or other surface, often within public view.
Arthur Malcolm Stace (9 February 1885 – 30 July 1967), otherwise known as Mr Eternity, was an Australian eccentric and soldier, a reformed alcoholic who converted to Christianity and spread his message by writing the word "Eternity" in copperplate writing with chalk on footpaths in and around Sydney, from Martin Place to Parramatta for about 35 years, from 1932 to 1967.
Stace walked the streets of Sydney at night writing the single word "Eternity" on walls and footpaths in his unmistakable copperplate handwriting. Stace's identity remained unknown until it was finally revealed in a newspaper article in 1956. It is estimated Stace wrote the word over half a million times.
After Stace's death, the Eternity signature lived on.
"Leisure Time"
Day 138 (17 May 2016)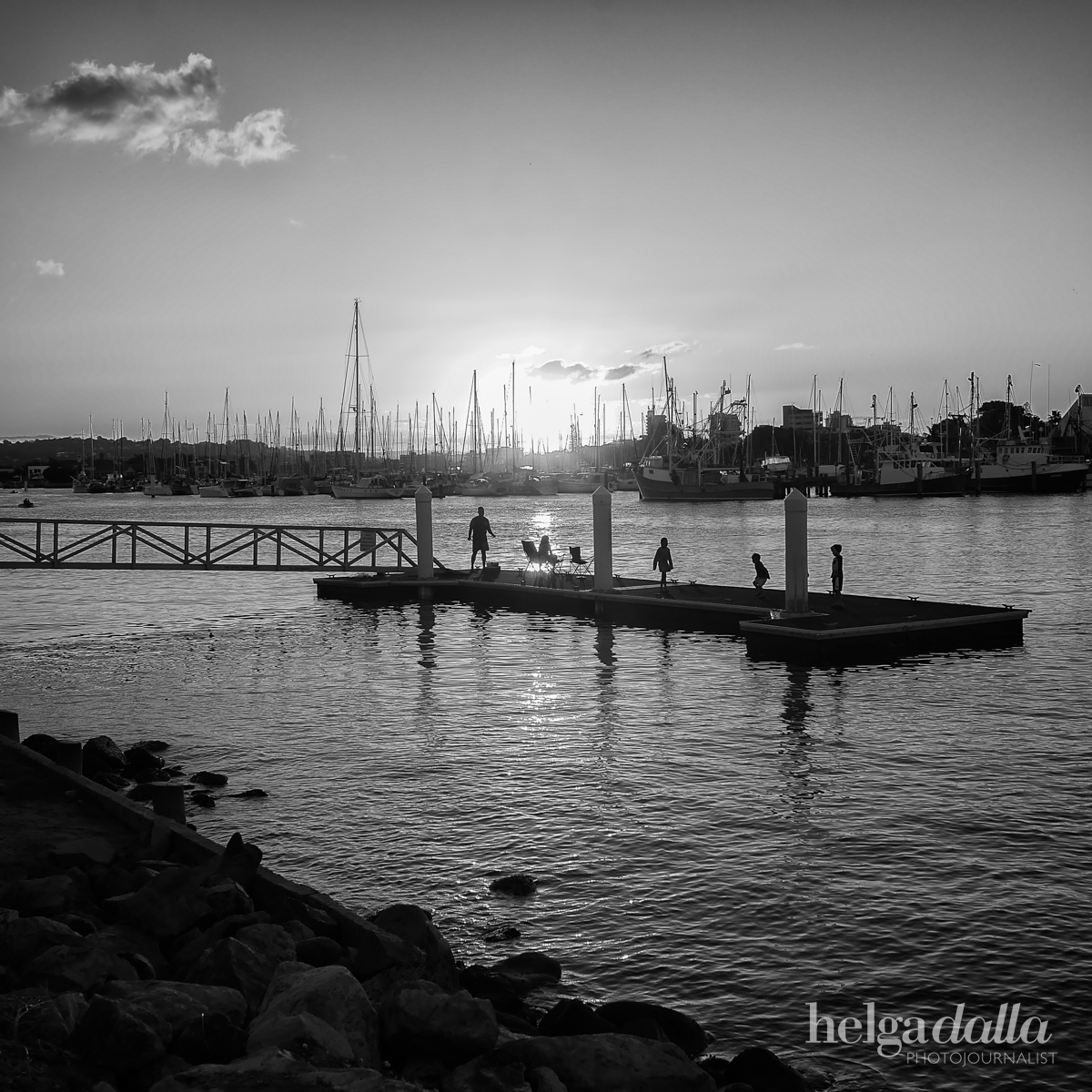 Nothing better than watching the magic of a family, taking time out to enjoy the surroundings and each other, just like this family fishing on the wharf taking in the beautiful sunset at Point Cartwright.
"It is in his pleasure that a man really lives; it is from his leisure that he constructs the true fabric of self." ~ Agnes Repplier
"In our leisure we reveal what kind of people we are." ~ Ovid
"Ornamental Grass"
Day 139 (18 May 2016)
Purple Fountain Grass Botanical name: Pennisetum setaceum 'Rubrum' General information: Popular ornamental grass with dark purple or burgundy-colored arching foliage.
An extremely showy and popular selection of Fountain Grass, seen frequently as a focal point in containers and annual plantings. Plants form an upright clump of deep burgundy-purple leaves, bearing arching bottlebrush flowers that change from red to tan. Although not winter hardy in most regions, this may be treated as an annual or wintered indoors. Clumps are easily divided in early spring, still getting large and flowering the same year. Widely used in municipal plantings.
"Faithful Kodie" 
Day 140 (19 May 2016)
We rescued our beautiful dog Kodie in May last year. She is Bull Arab X Boxer and so faithful and loyal to us.
Loyalty is something that most people think of when they think of dogs and it's a truthful generalization to make. While some are certainly more independent than others, most dogs are faithful to their families in some form or another. In fact, some are even faithful to strangers.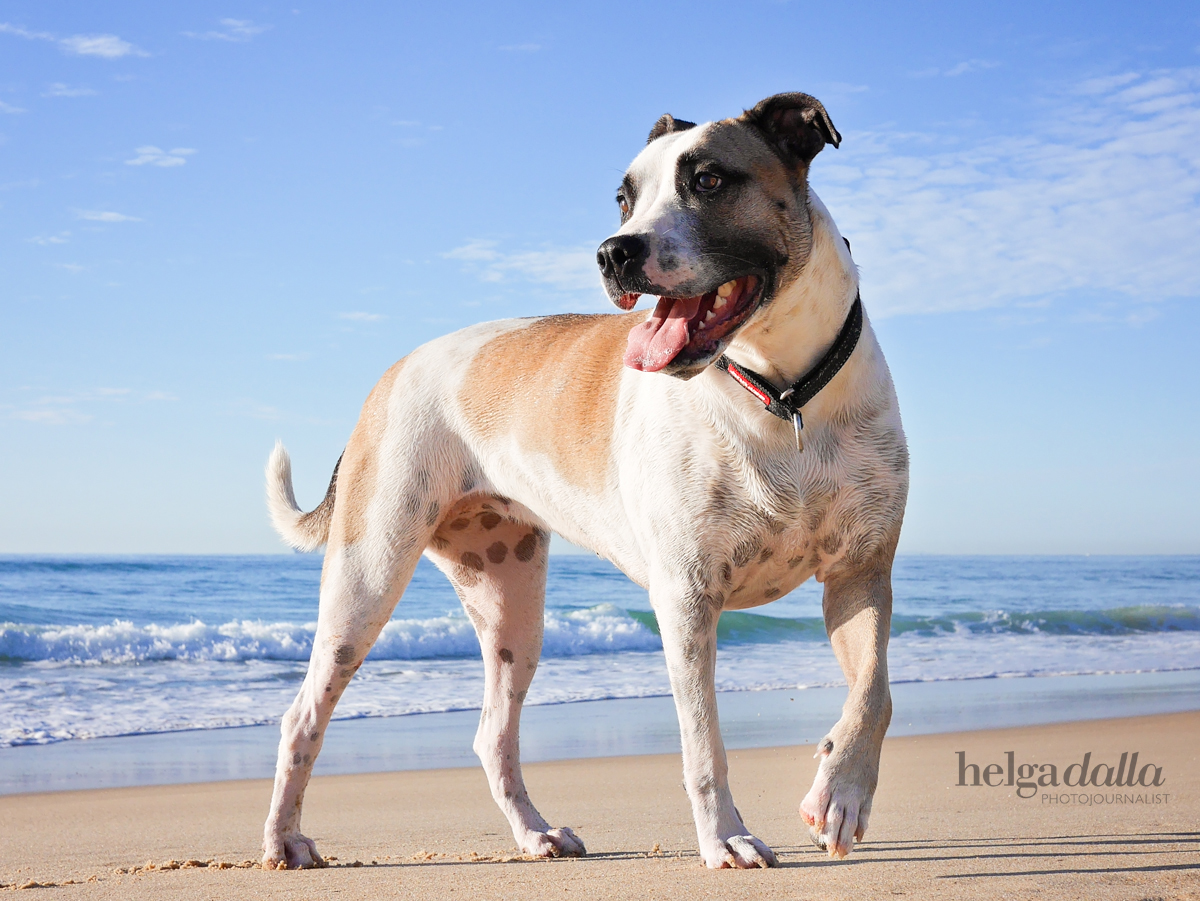 The Boxer is a German working breed renowned for its social temperament and loyalty to its family. They are prized for being harmless in their family but aloof and wary towards strangers, making them excellent guard dogs. They are a very active breed, which is a wonderful choice for an active family.
"I think dogs are the most amazing creatures; they give unconditional love. For me they are the role model for being alive." ~Gilda Radner
"Happiness"
Day 141 (20 May 2016)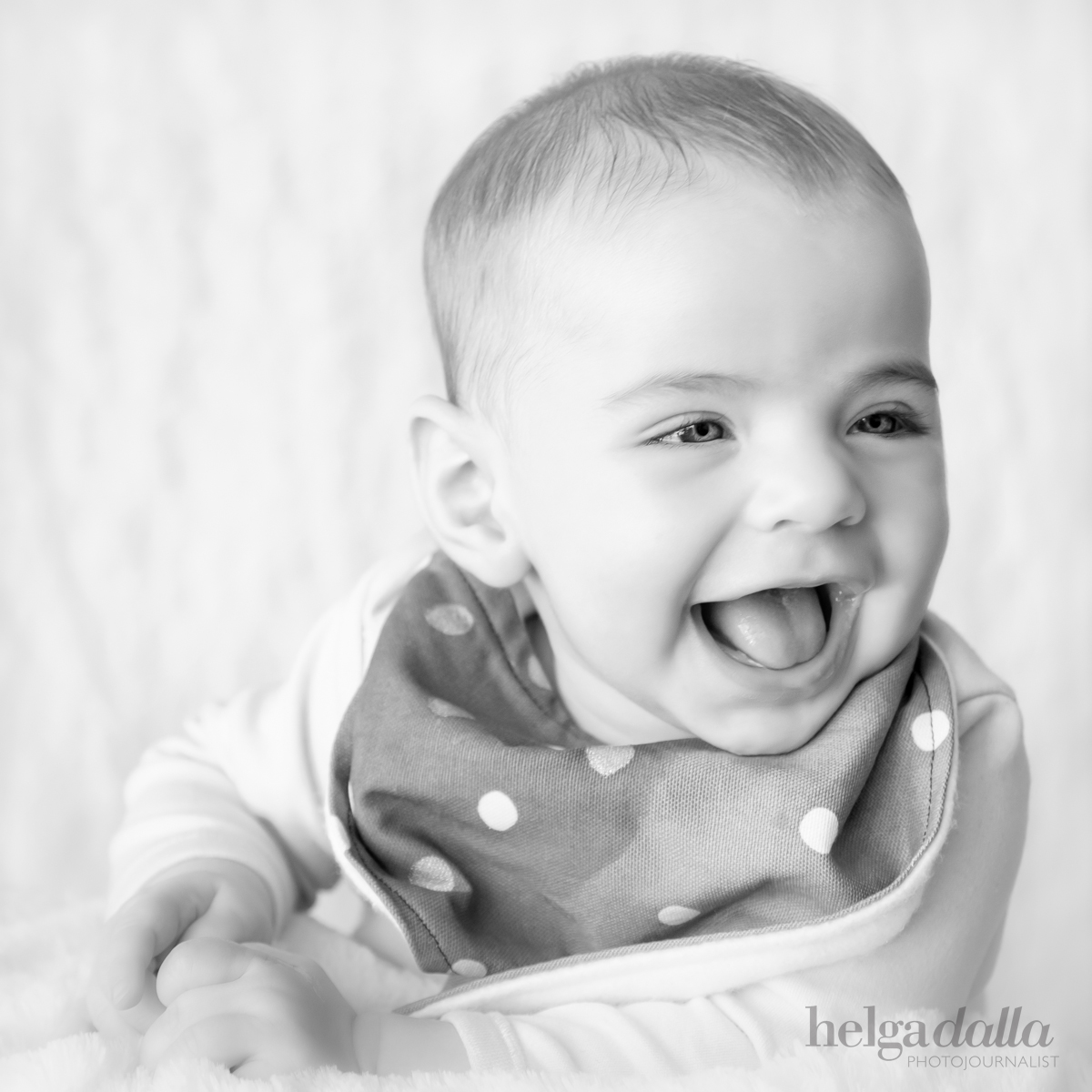 "Having a baby is like falling in love again, both with your husband and your child." ~ Tina Brown
"Making the decision to have a child is momentous. It is to decide forever to have your heart go walking around outside your body." ~ Elizabeth Stone
"Love is that condition in which the happiness of another person is essential to your own." ~ Robert A. Heinlein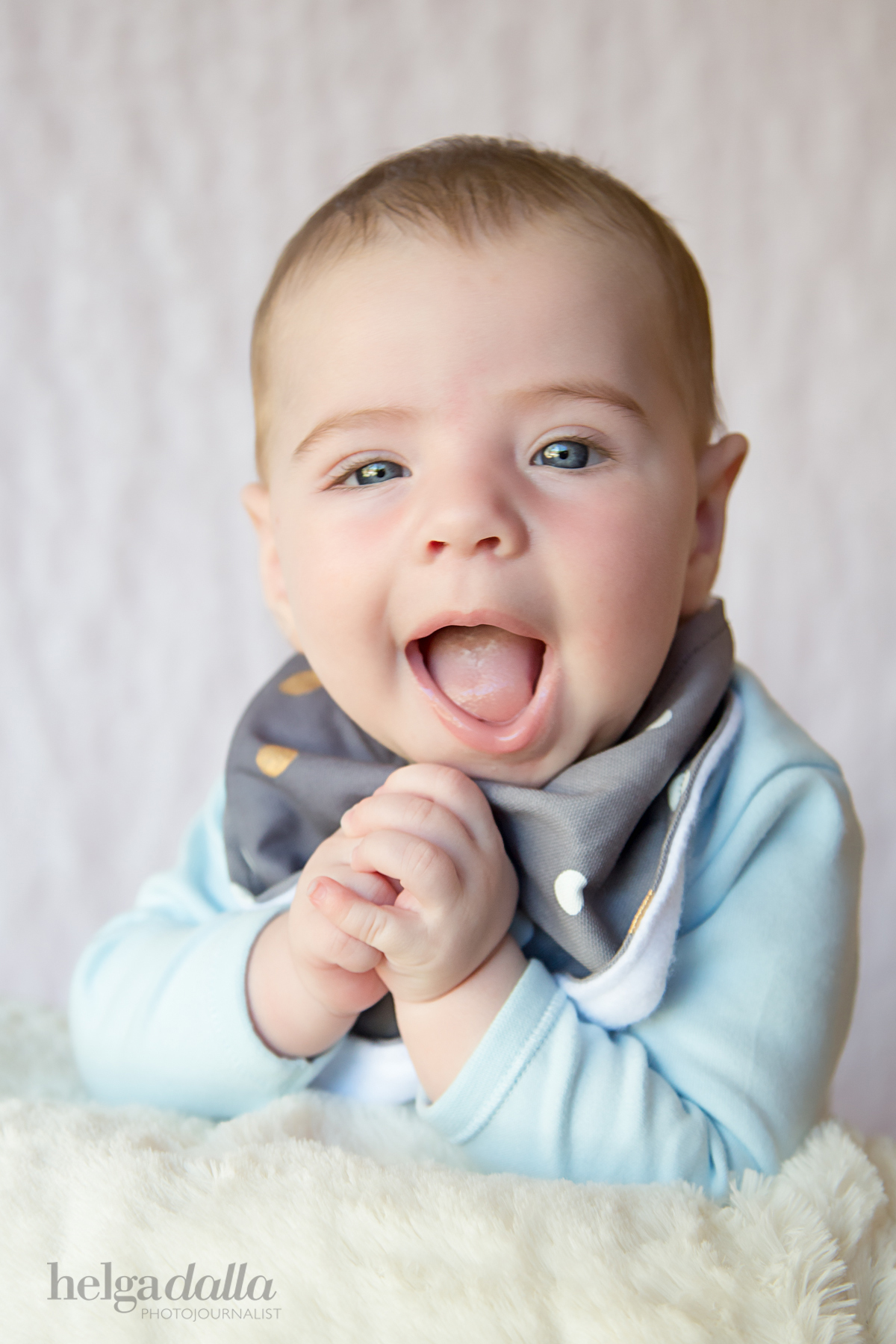 "We tend to forget that happiness doesn't come as a result of getting something we don't have, but rather of recognizing and appreciating what we do have." ~ Frederick Keonig.
Thank you Kristy and Isaac for featuring in my 366 Day Project what brings you both HAPPINESS a photo of your gorgeous son Vincent. Just look at that beautiful smile…priceless.
"Aki Yaguchi Art"
Day 142 (21 May 2016)

On a recent trip to Eumundi with friends I stumbled across this awesome wall art by Aki Yaguchi Art at Humdrum Expresso.
It was screeming out to be included in my 366 Day Project. Just love this different and quirky piece of art.