"Best Friends"
Day 54 of 366 Day Project
"Magic is everywhere, explore & be amazed everyday!"
Today's photo is Kodie, my fur friend…surprise, surprise I hear you say…oh no AGAIN!!!
Anyways today Kodie made a new friend, a golden Labrador who shared her frisbee and romped around the beach with her. Never have I witnessed two dogs play so well together…like little excited kids running in and out of the water, teasing each other with the frisbee, playing chasings and hide and seek in the long grass, pouncing around each other and collapsing with exhaustion in the water for a few minutes before doing it all again.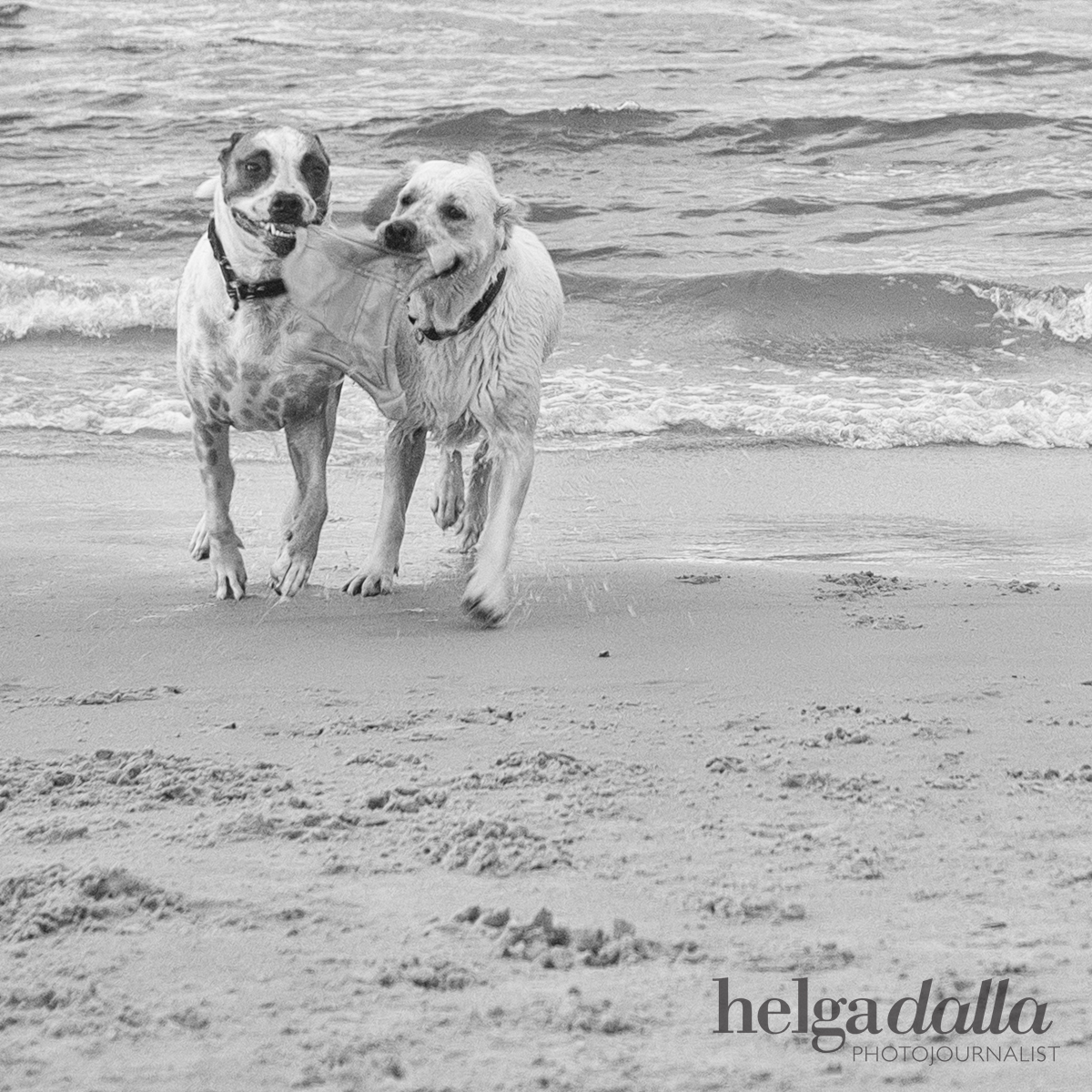 It was amazing and so beautiful to witness. The owner of the golden Labrador was surprised too, as she'd never seen two dogs play so well together before either…a perfect match. We exchanged details and no doubt will get these two fur babies together for more play dates.
"No friendship is an accident."  ~ O.Henry