Days 115-121 : 366 Day Project
"Magic is everywhere, explore & be amazed everyday!"
"Faces"
Day 115 – (24 April 2016)
Out dining with friends I spotted this cool wall art mural along Ocean Street. Sometime about the eyes intrigued me…captivating yet a little crazy.
"A man's face is his autobiography. A woman's face is her work of fiction." ~ Oscar Wilde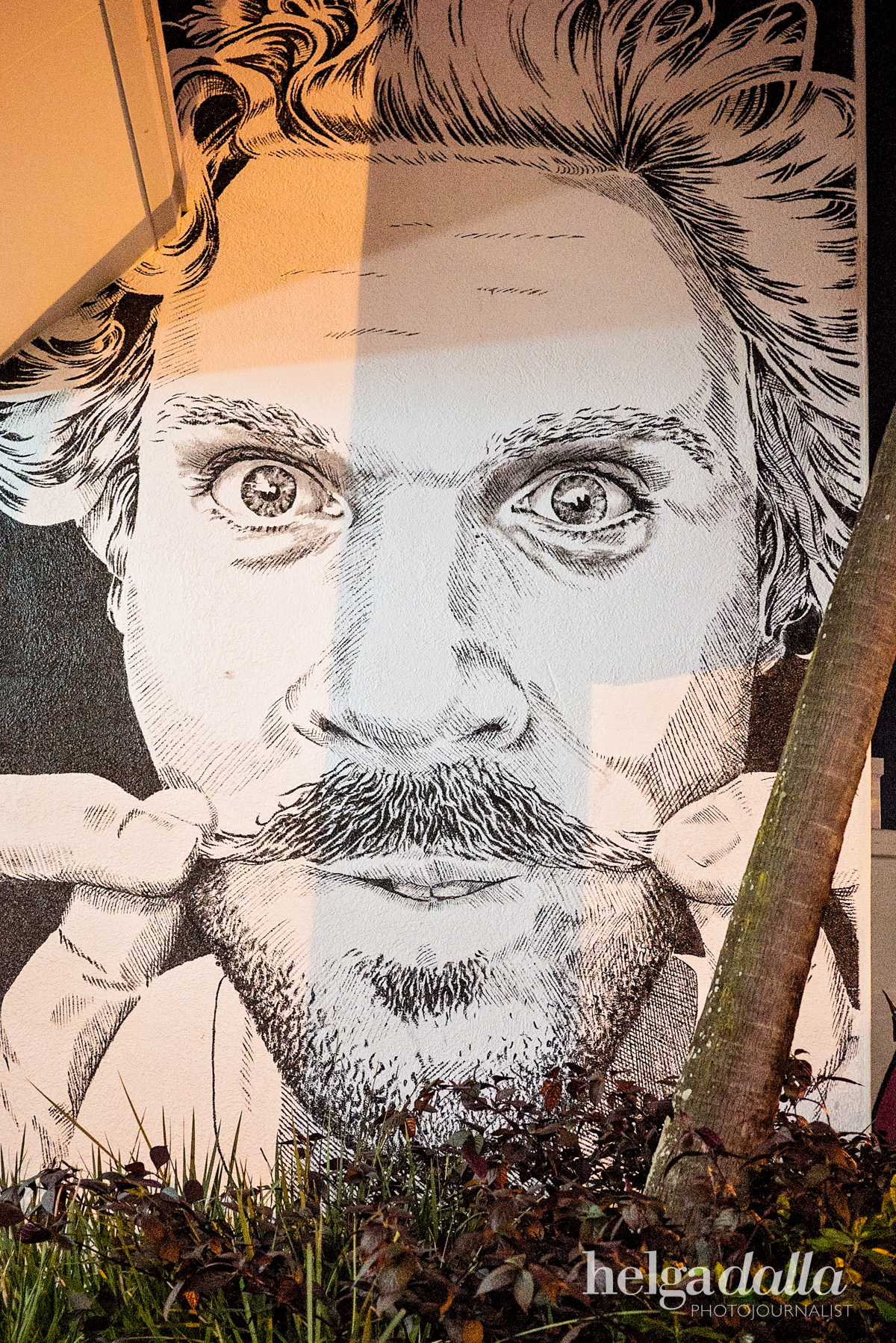 "A man's face as a rule says more, and more interesting things, than his mouth, for it is a compendium of everything his mouth will ever say, in that it is the monogram of all this man's thoughts and aspirations." ~ Arthur Schopenhauer
"Lest We Forget"
Day 116 – (25 April 2016)
Lest we forget : Anzac and the language of remembrance
Anzac Day, 25 April, is one of Australia's most important national occasions. It marks the anniversary of the first major military action fought by Australian and New Zealand forces during the First World War.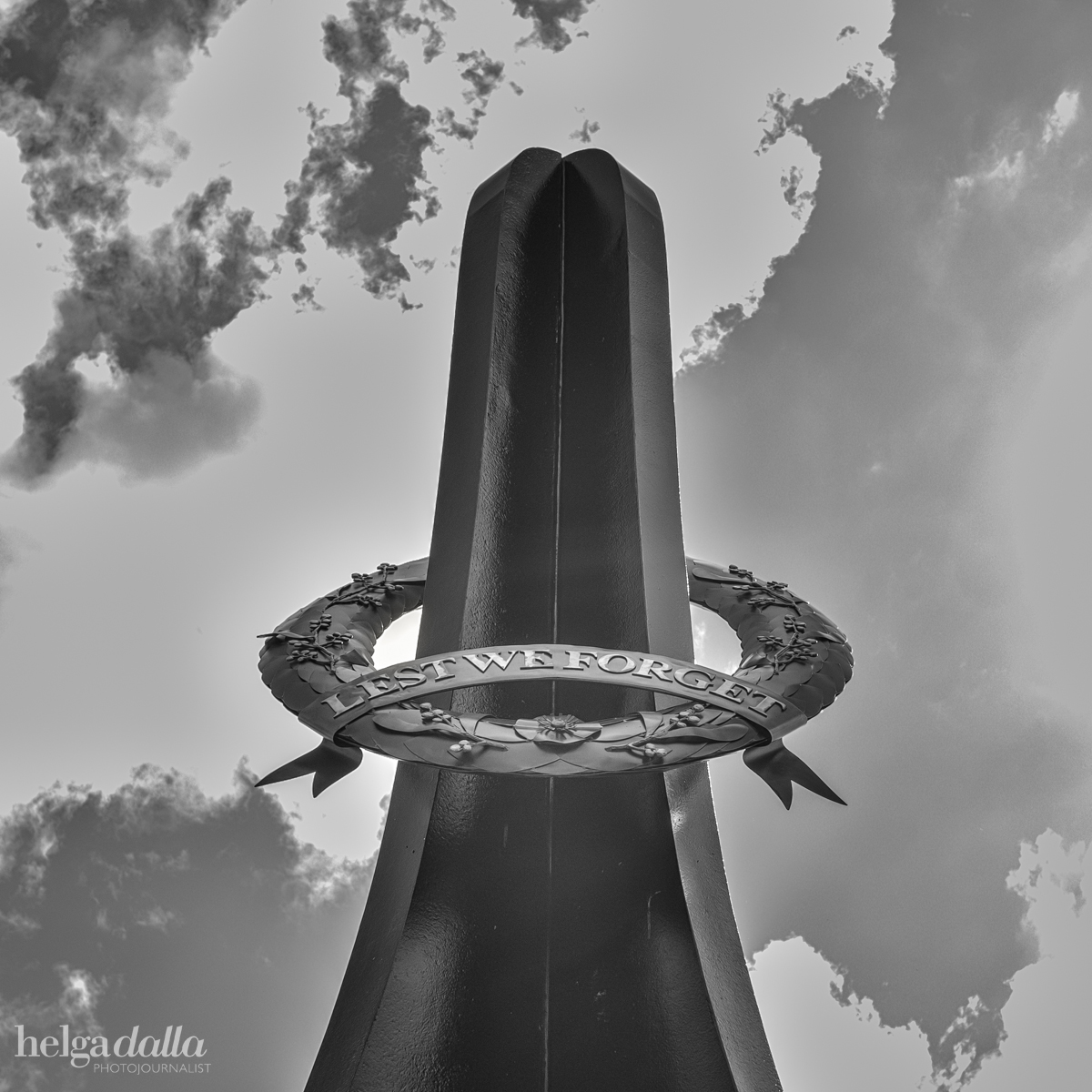 ANZAC stands for Australian and New Zealand Army Corps. The soldiers in those forces quickly became known as Anzacs, and the pride they took in that name endures to this day.
Today we commemorate our diggers, it's a day to thank them for their service & remember those who died defending our freedom.
Australians recognise 25 April as a day of national remembrance, which takes two forms. Commemorative services are held across the nation at dawn – the time of the original landing, while later in the day, former servicemen and servicewomen meet to take part in marches through the country's major cities and in many smaller centres. Commemorative ceremonies are more formal, and are held at war memorials around the country. In these ways, Anzac Day is a time at which Australians reflect on the many different meanings of war.
"Wall Art"
Day 117 (26 April 2016)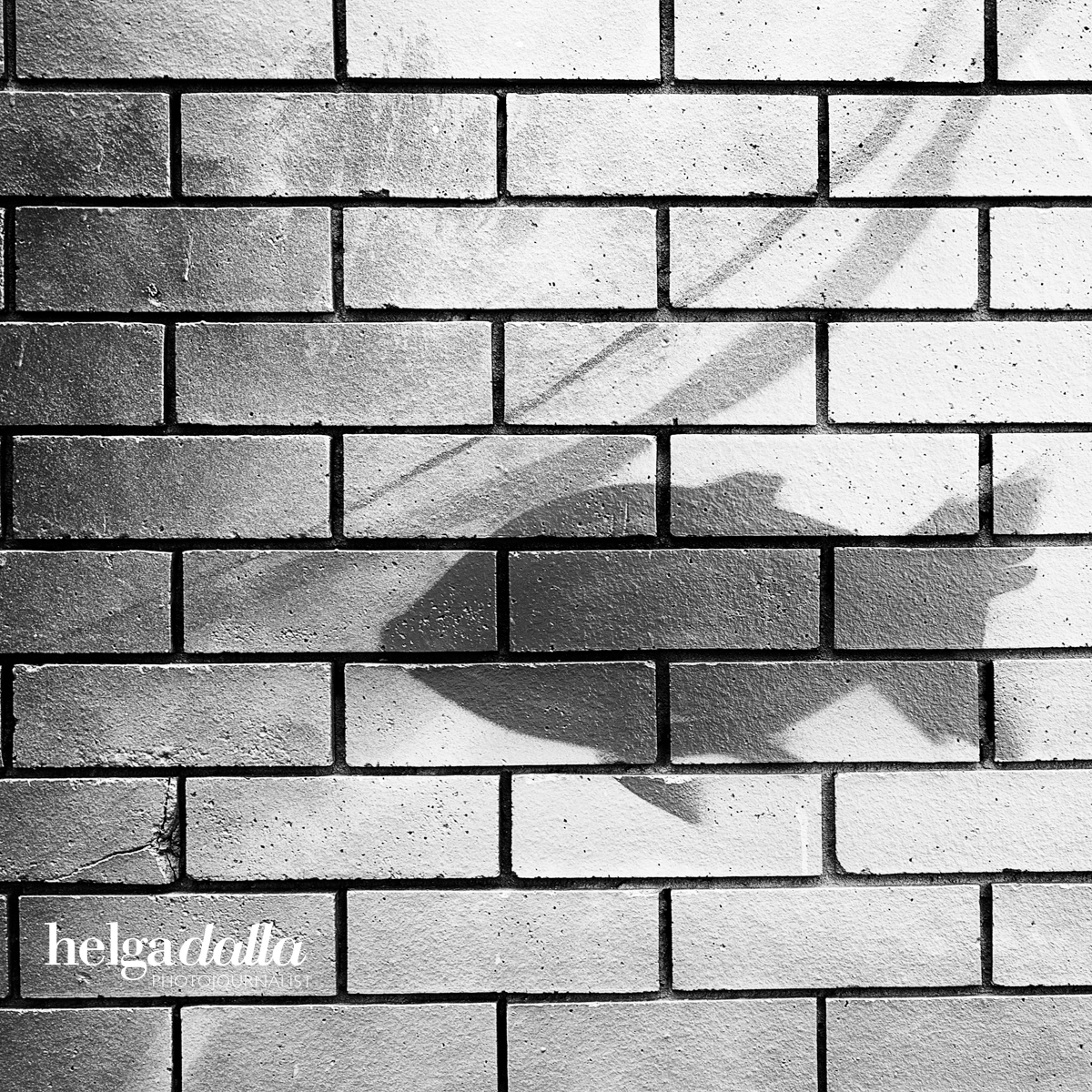 Photo of a fish drawn by the artist Walk past this most day out walking the pooch, it's part of Joel Fergie's piece Subsurface, which features a whale, a turtle and fish all swimming beneath the sea. Mr Fergie, a 26-year-old professional street artist also known as The Zookeeper. See my previous post Day 82 Reservoir Art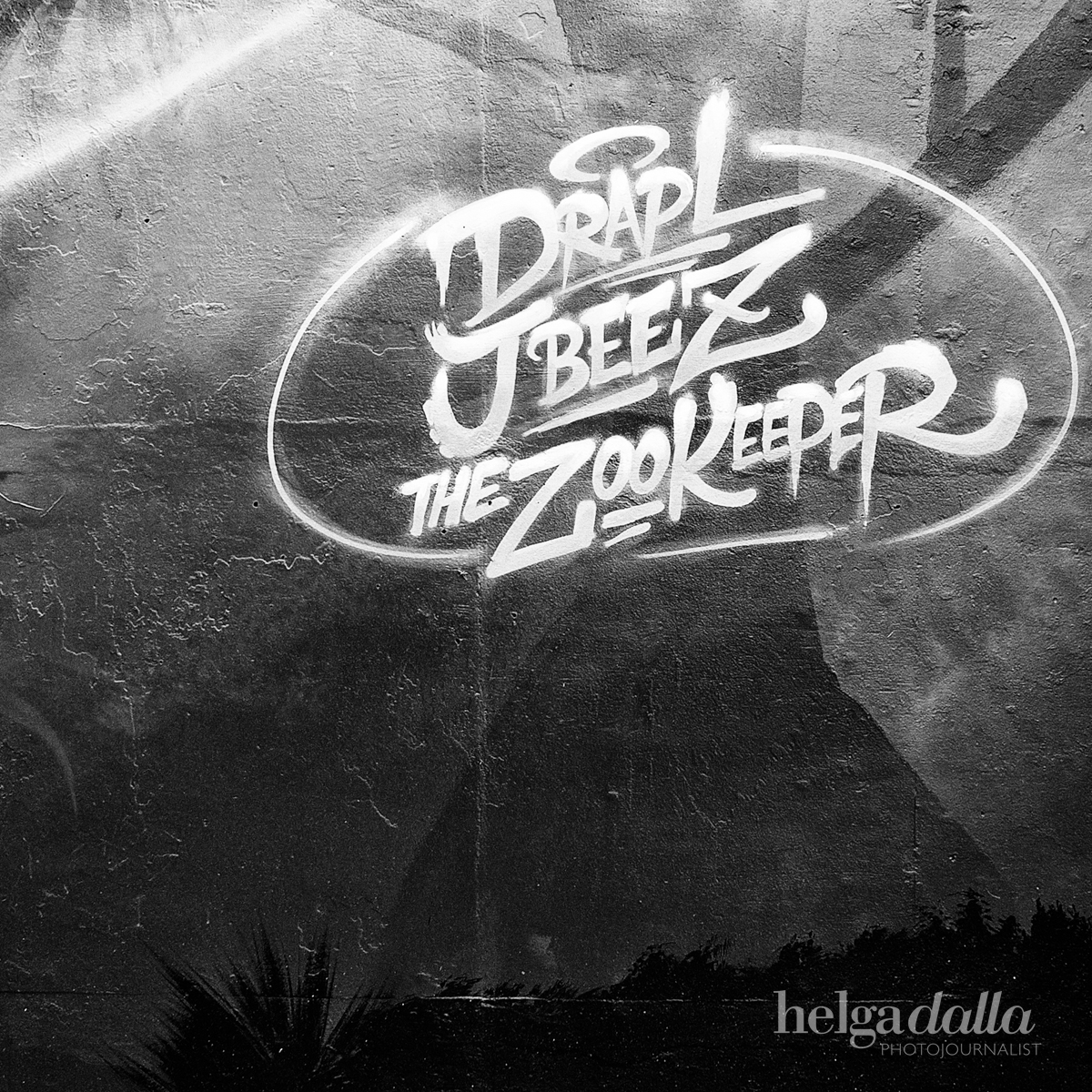 "SUP"
Day 118 (27 April 2016)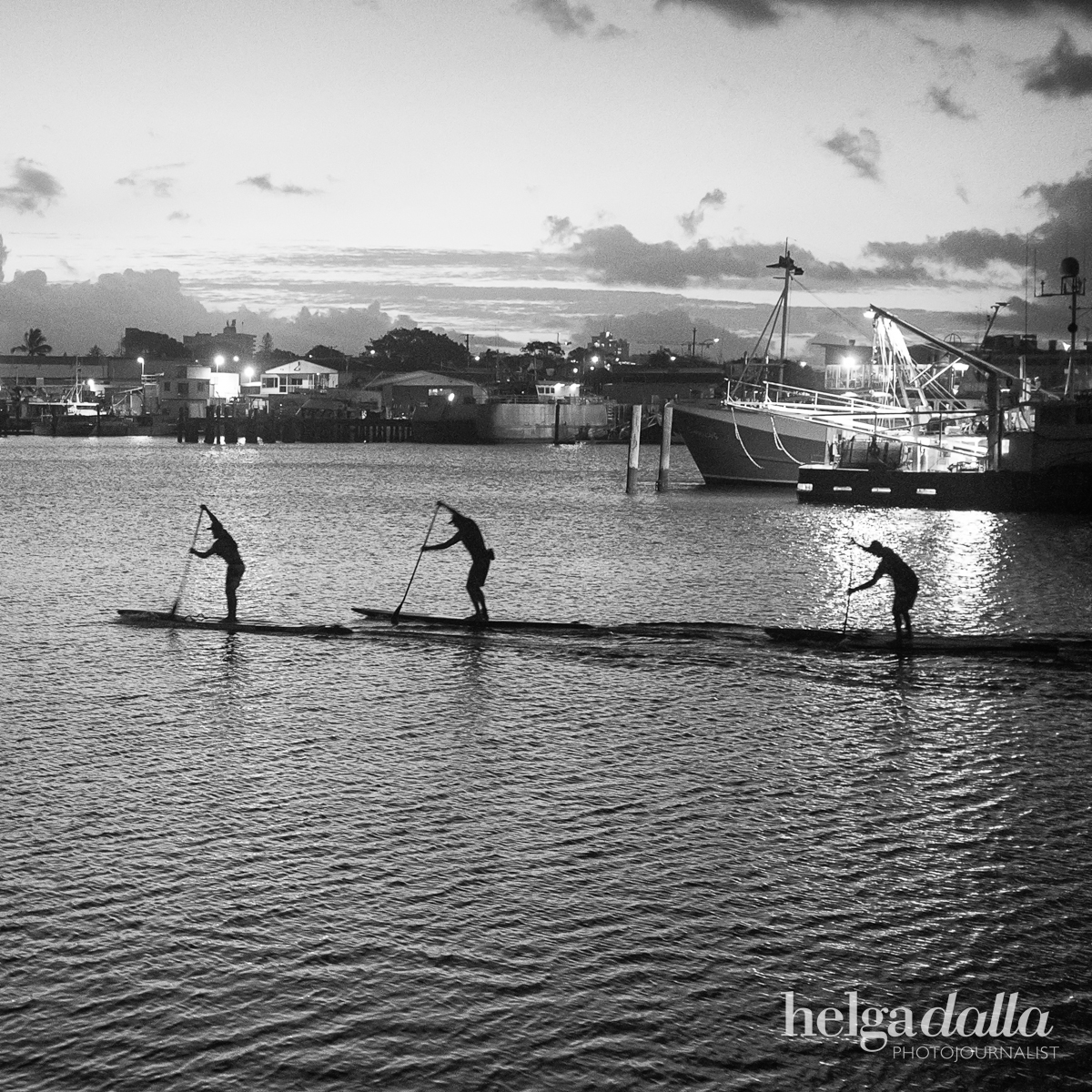 SUP, stand up paddle boarding is said to be the fastest growing watersport on the planet.
There are a few disciplines in SUP, flat water racing; down-winding; distance racing; technical racing, surfing and even yoga.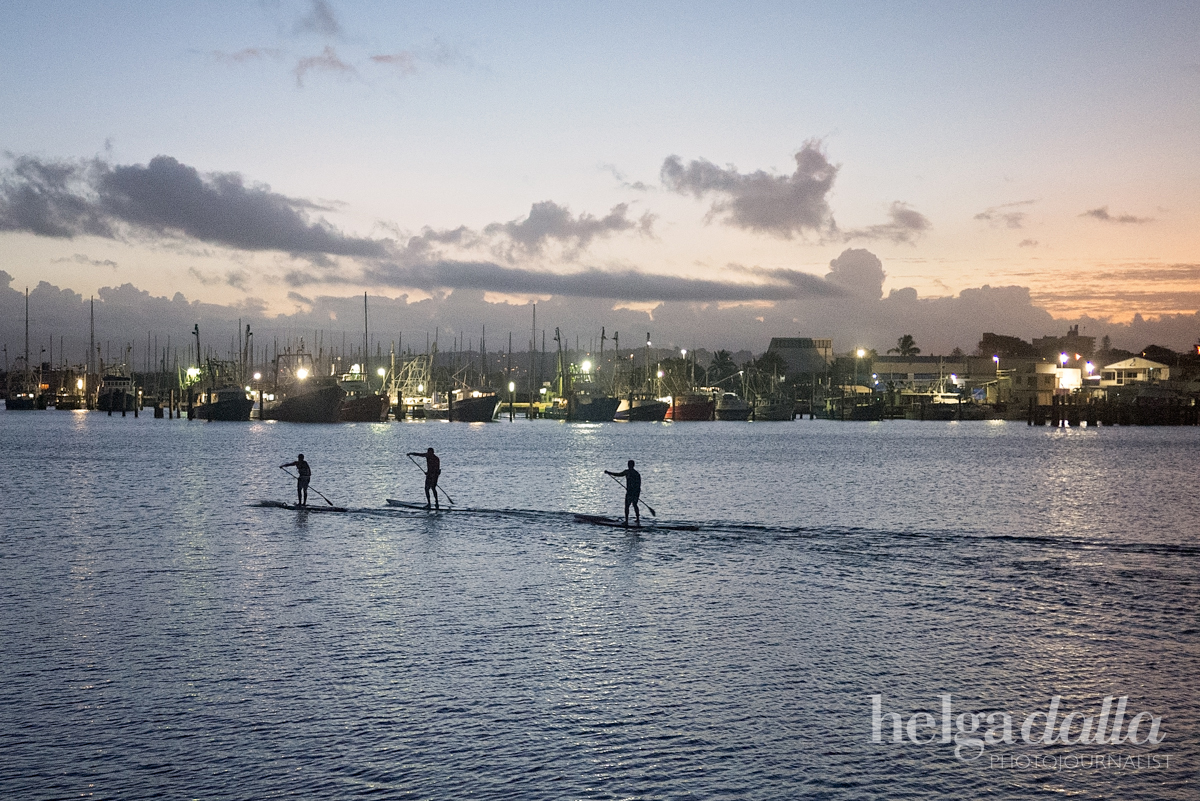 There is nowhere to hide in flat water racing. It's just you, the paddle and will power.There is no recovery time on a wave as you have in technical racing. It's a hard slog that really tests your personal boundaries but is a great way to improve fitness. There is also the constant desire to catch up with the top boys and stay on their wake. Down winding is exciting as Mother Nature is unpredictable with the tide, wind and swell.
"Surfing"
Day 119 (28 April 2016)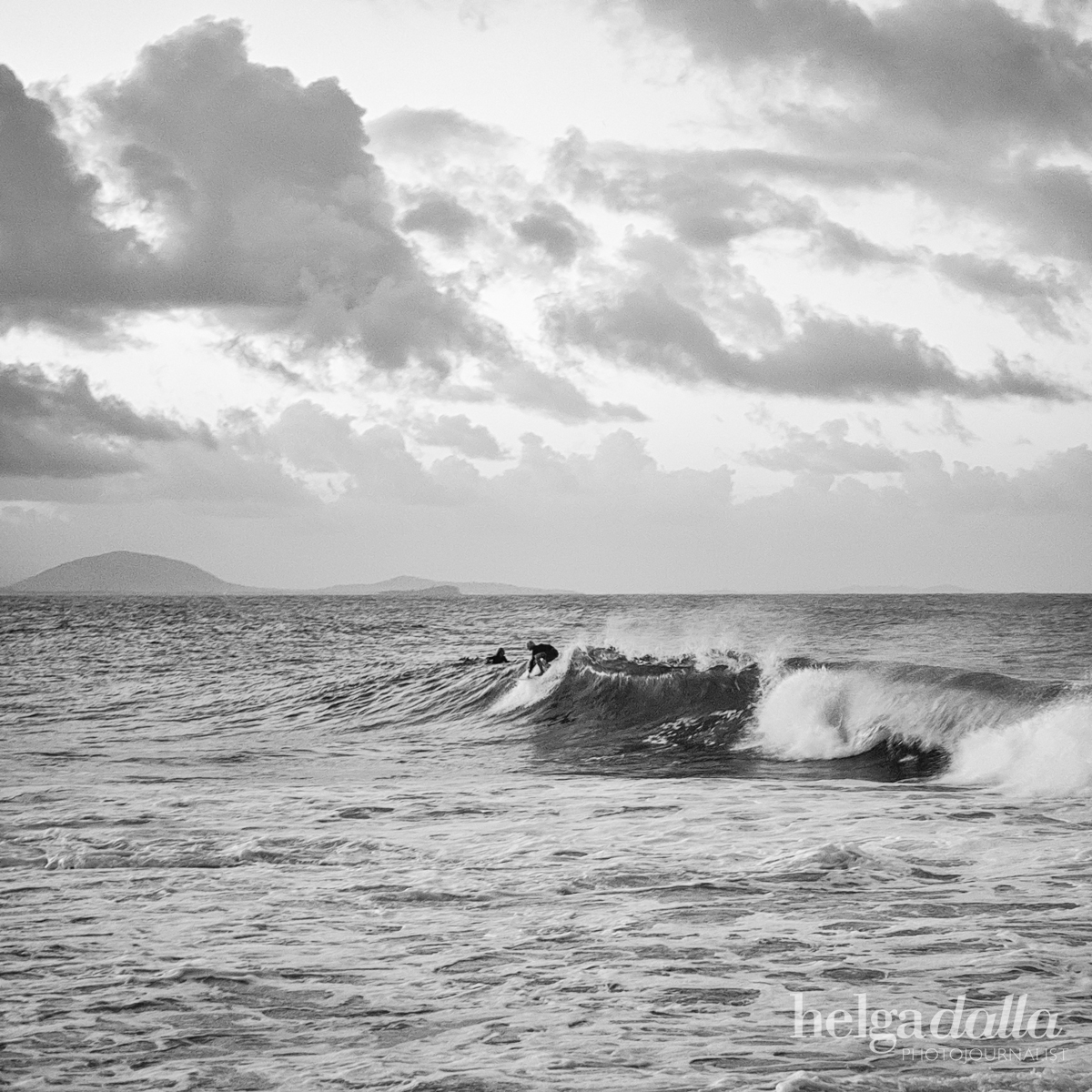 There is something majestic about watching surfers riding the waves, I could sit and watch for hours.
"It's so important to revitalise the soul with what you love. For me it's the magic of surfing it soothes the soul.", ~David Dugan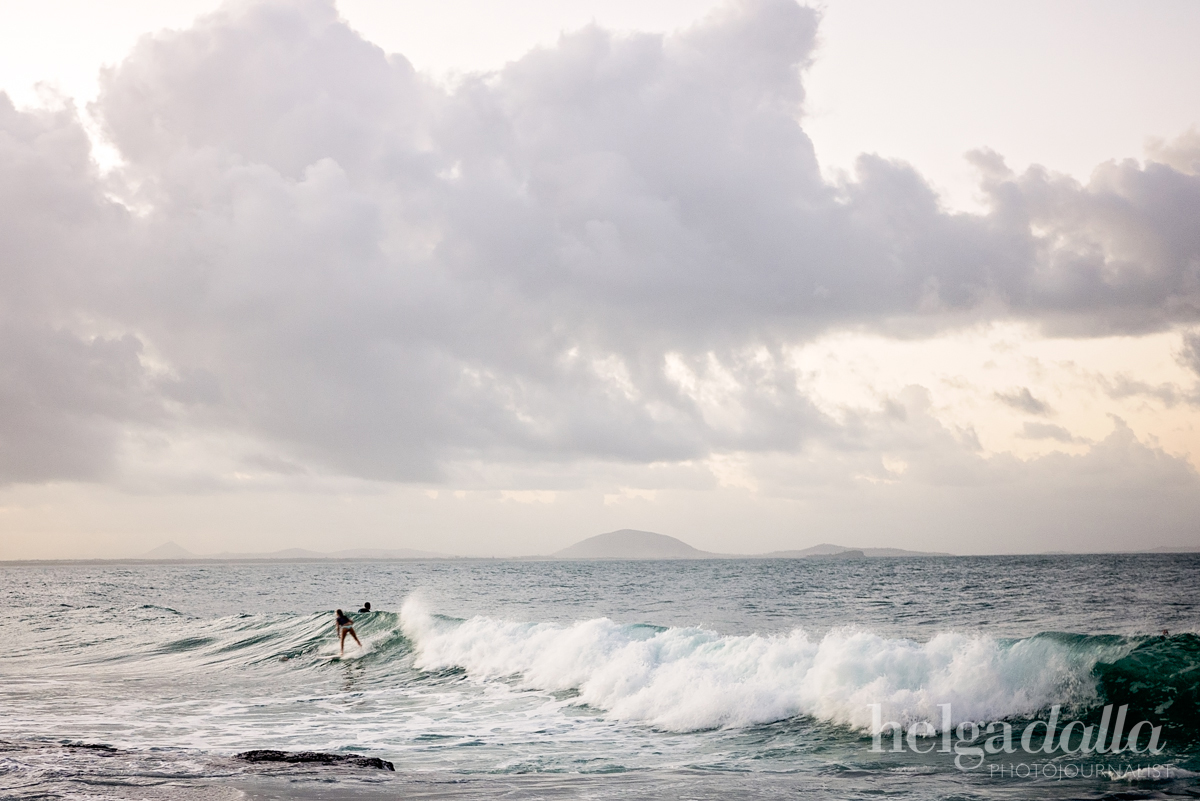 "Waves are not measured in feet and inches, they are measured in increments of fear." – Buzzy Trent
"Bickets" 
Day 120 (29 April 2016)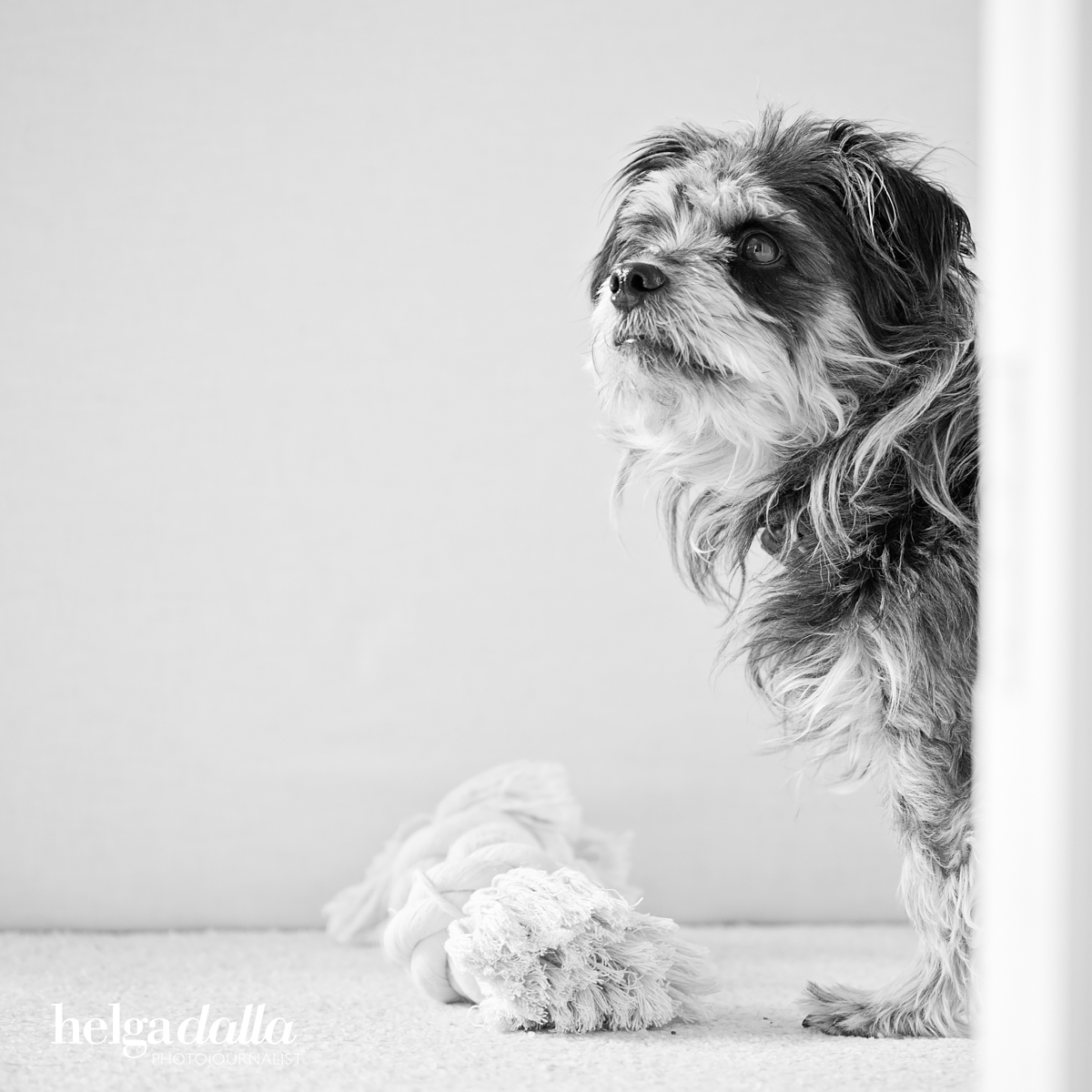 Meet Bickets, a pooch with attitude…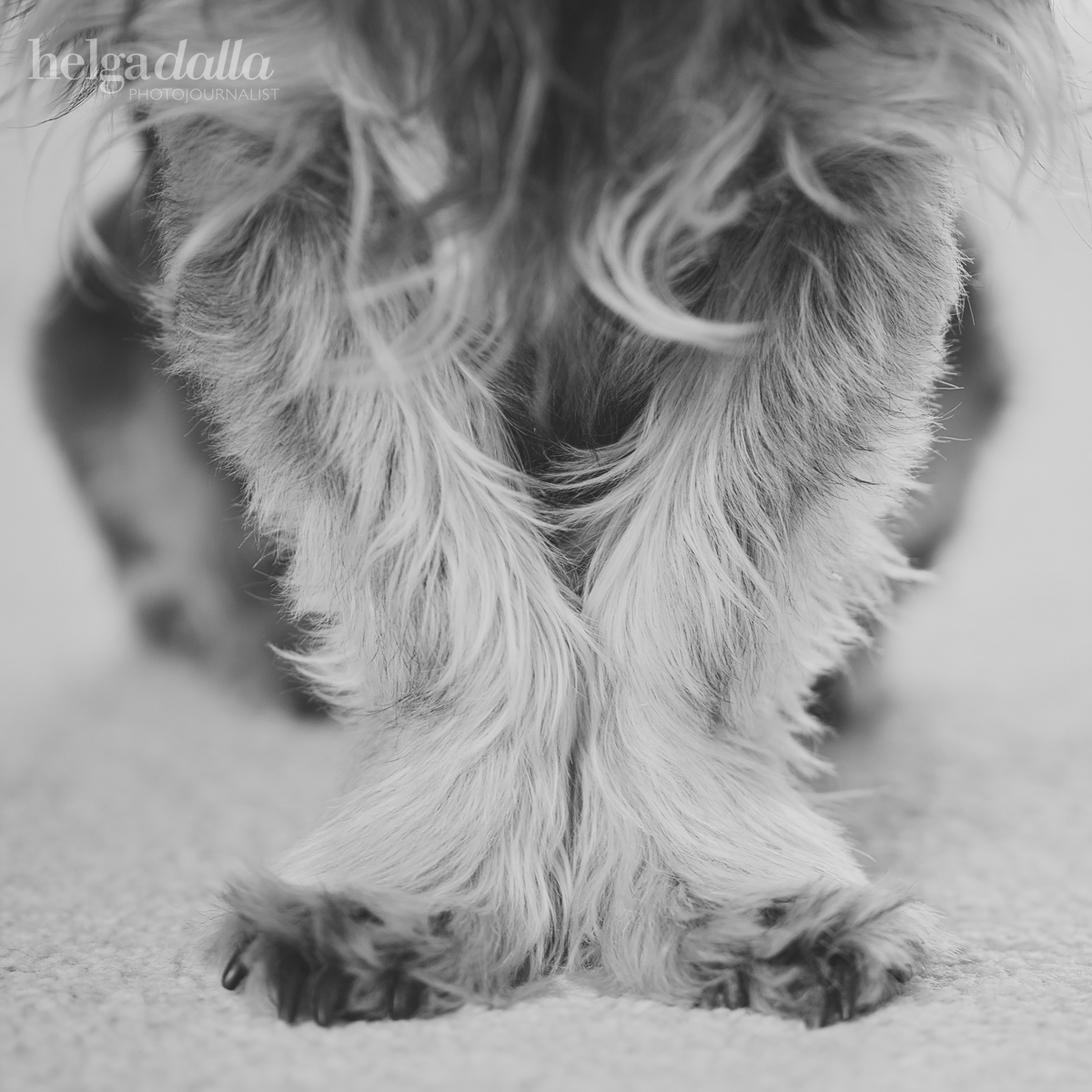 Who has the most amazing stance…so cute.
"Penny University Roasters" 
Day 121 (30 April 2016)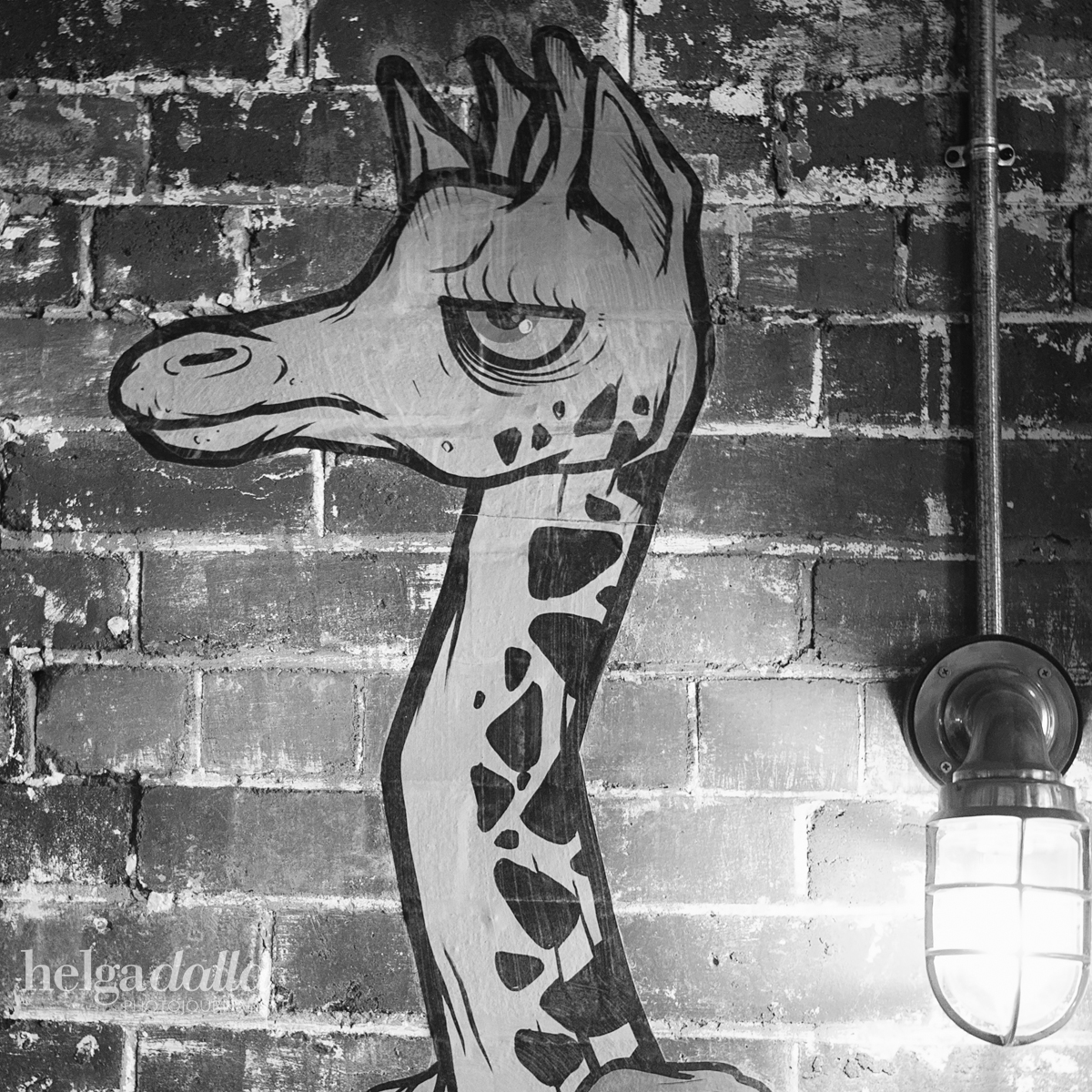 How cool is this artwork, which is on the brick interior wall as you enter 'Penny University Café' in Kingston, Canberra.
History: The first coffeehouses that originated in London in the 17th century were called Penny Universities. People would pay a penny to enter and once inside had access to coffee, the company of others, newspapers, bulletins and the latest news and gossip.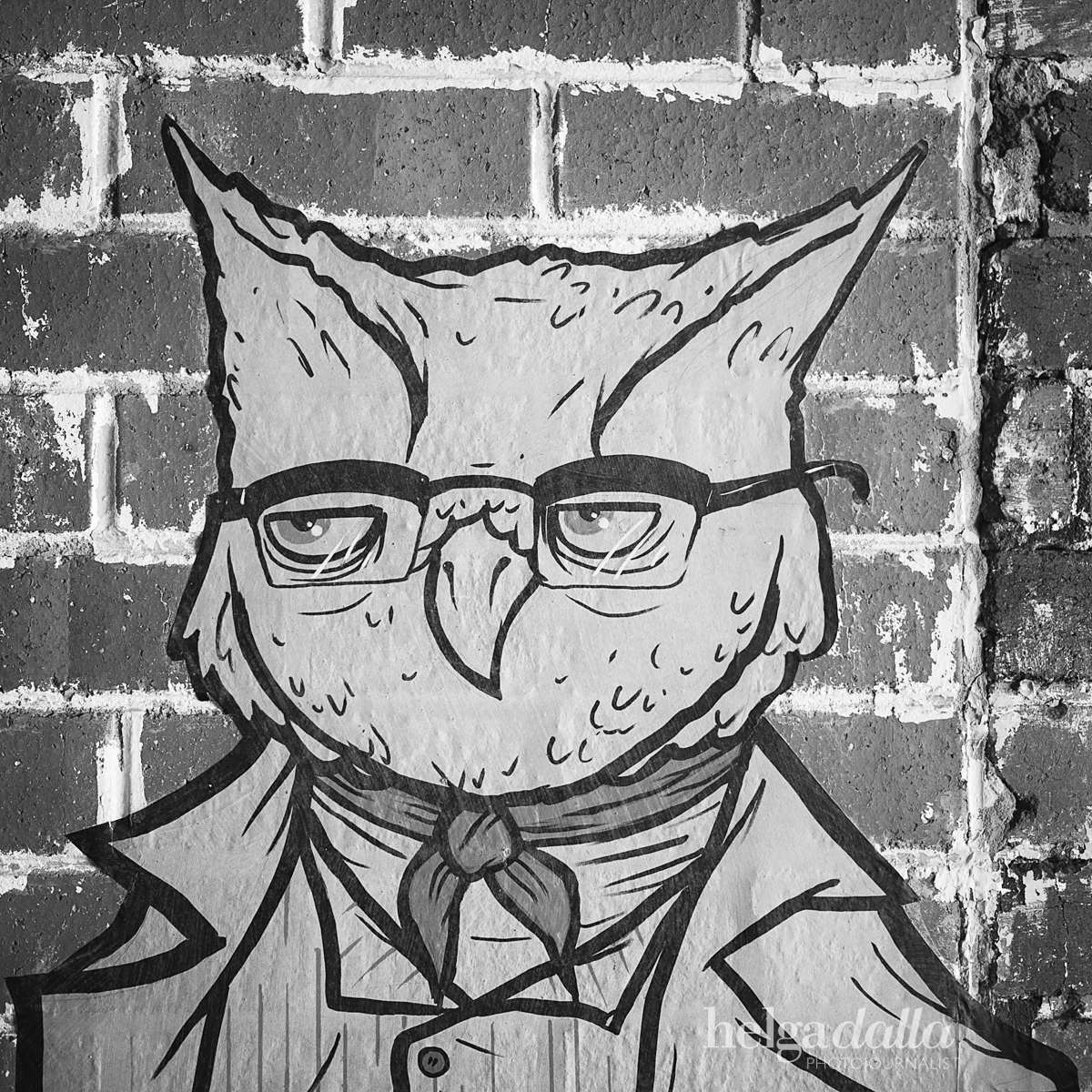 Since it only cost a penny to enter, Penny Universities attracted an eclectic group of people, from all social and economic classes. It created a unique environment for the sharing of ideas and conversation.
In Penny Universities, patrons mingled over coffee, rather than alcohol. So, instead of losing a bagillion brain cells, people left feeling more intelligent and enlightened than before they arrived.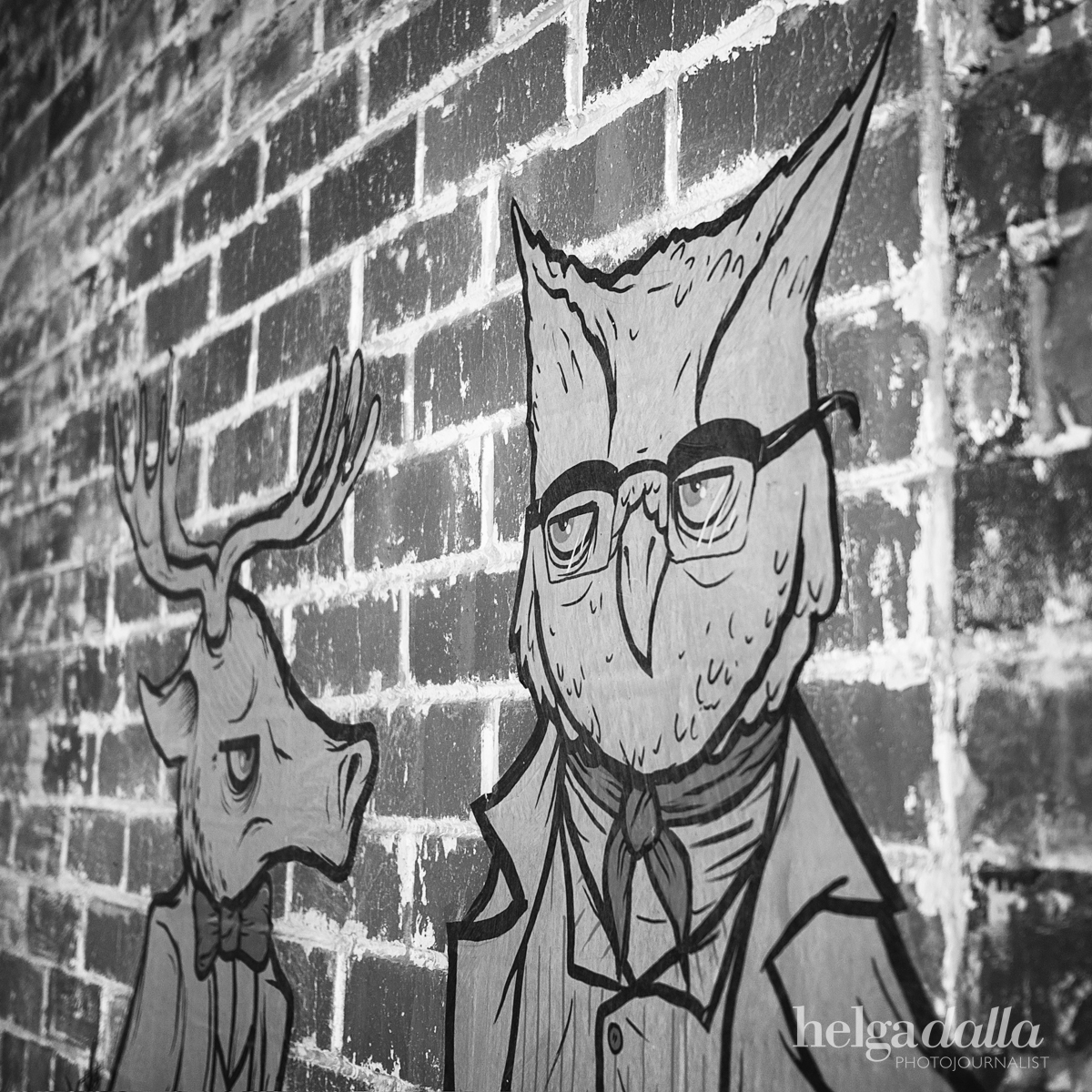 If you are ever in Canberra be sure to check them out, their meals area simply amazing and mouthwatering – find them at 15 Kennedy Street, Kingston