"Reservoir Art"
Day 82 of 366 Day Project
"Magic is everywhere, explore & be amazed everyday!"
How awesome is the new artwork on Pt Cartright Reservoir? Simply magical…hey!
Unitywater called for expressions of interest from Sunshine Coast artists after conducting a survey of residents and businesses in the immediate vicinity of Point Cartwright.
About 60 per cent locals respondents saying they'd prefer a design that blended with the surrounds to help camouflage the reservoir.
The top three themes chosen by residents were bushland nature, beach or marine life and the most popular style was a realistic artwork.
"Art is not what you see, but what you make others see." ~ Edgar Degas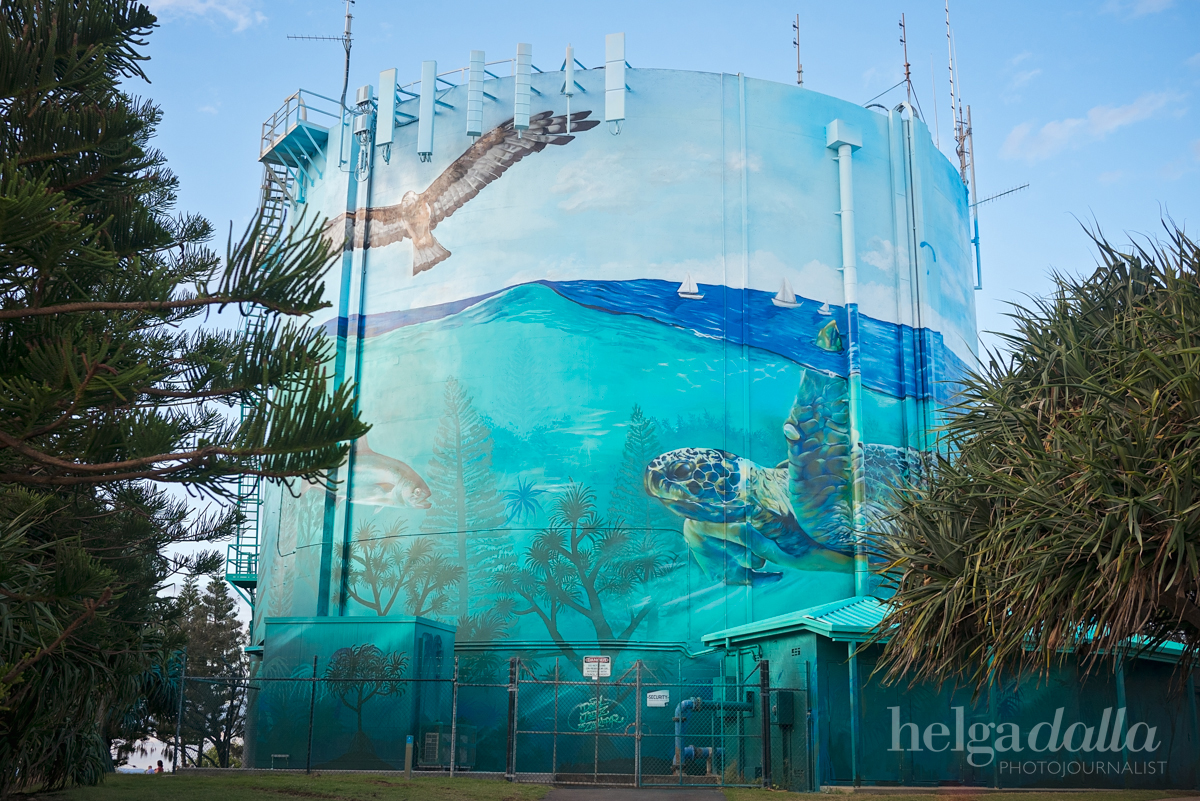 Following the community vote to determine the artwork, the winning design that was selected was Subsurface by Joel Fergie. The design won more than half of the public vote.
Joel Fergie's piece Subsurface, which features a whale, a turtle and fish all swimming beneath the sea. Mr Fergie, a 26-year-old professional street artist also known as The Zookeeper, said painting the huge structure was definitely a career highlight. "This is the ultimate canvas and it all feels like a dream, really," he said.
So now the already well-known landmark has been transformed into a very special piece of art, with it's focus on the ocean and our aquatic wildlife, clearly resonates with the public and I'm sure will be photographed over and over by visitors and Coast residents like myself.
The Mural Painting of the Unity Water Tower Pt Cartwright March 2016 from Douglas Mizzi on Vimeo.
<