"Vortex Water Feature"
Day 107 of 366 Day Project
"Magic is everywhere, explore & be amazed everyday!"
At the Canberra Airport terminal heading home from my family trip, I noticed these amazing water features outside the main entry of the terminal. After I checked my luggage in I detoured back to take some photos.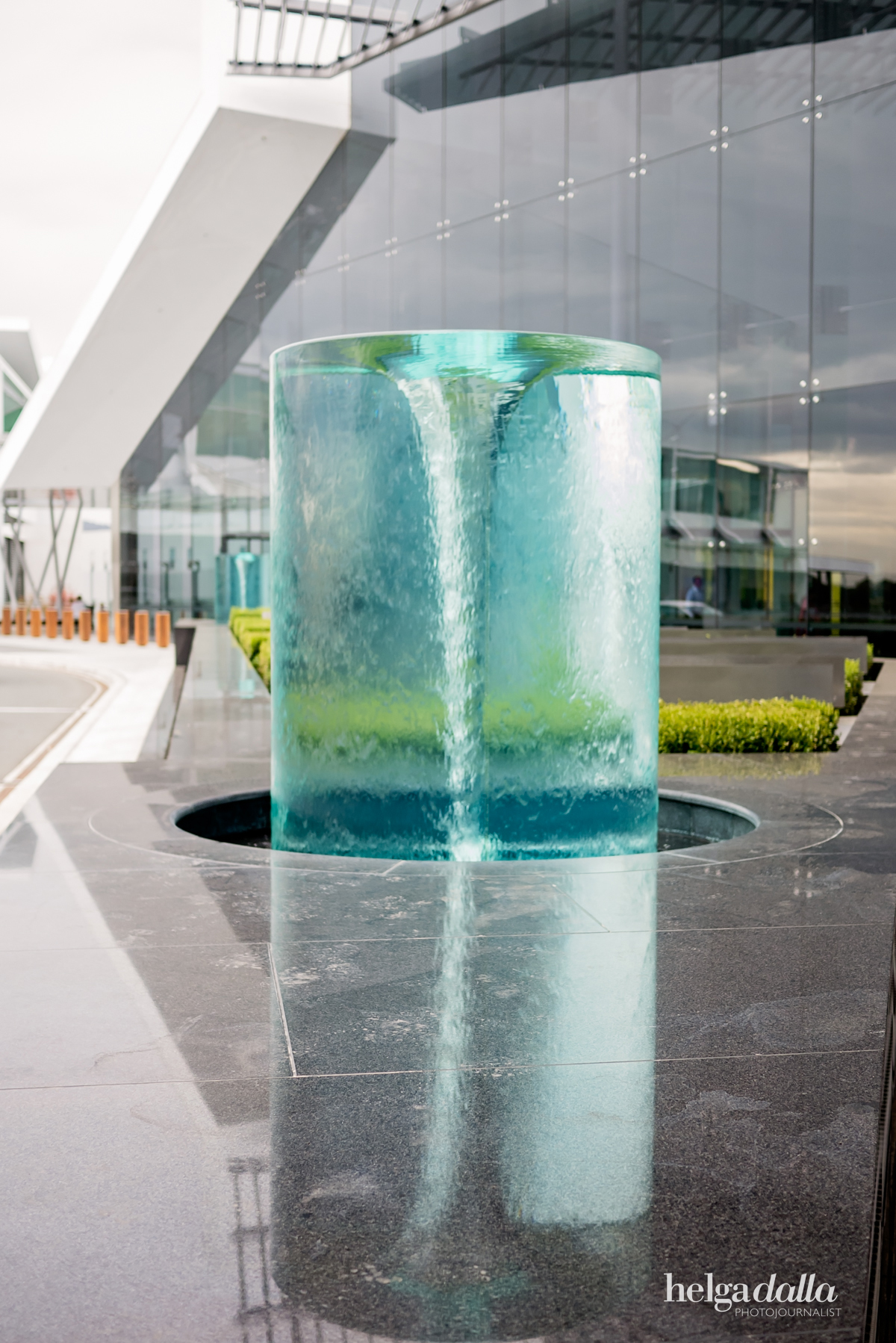 The need to provide physical protection to the front of the terminal building, the team at Canberra airport decided to design a more aesthetic alternative to traditional bollards.
"Just as heart is a fountain of unspoken words, the universe is a womb of wonder weird worlds." ― Toba Beta
Waterforms International and GMB Architects worked together to find a solution that combined both clever landscaping and unique water features.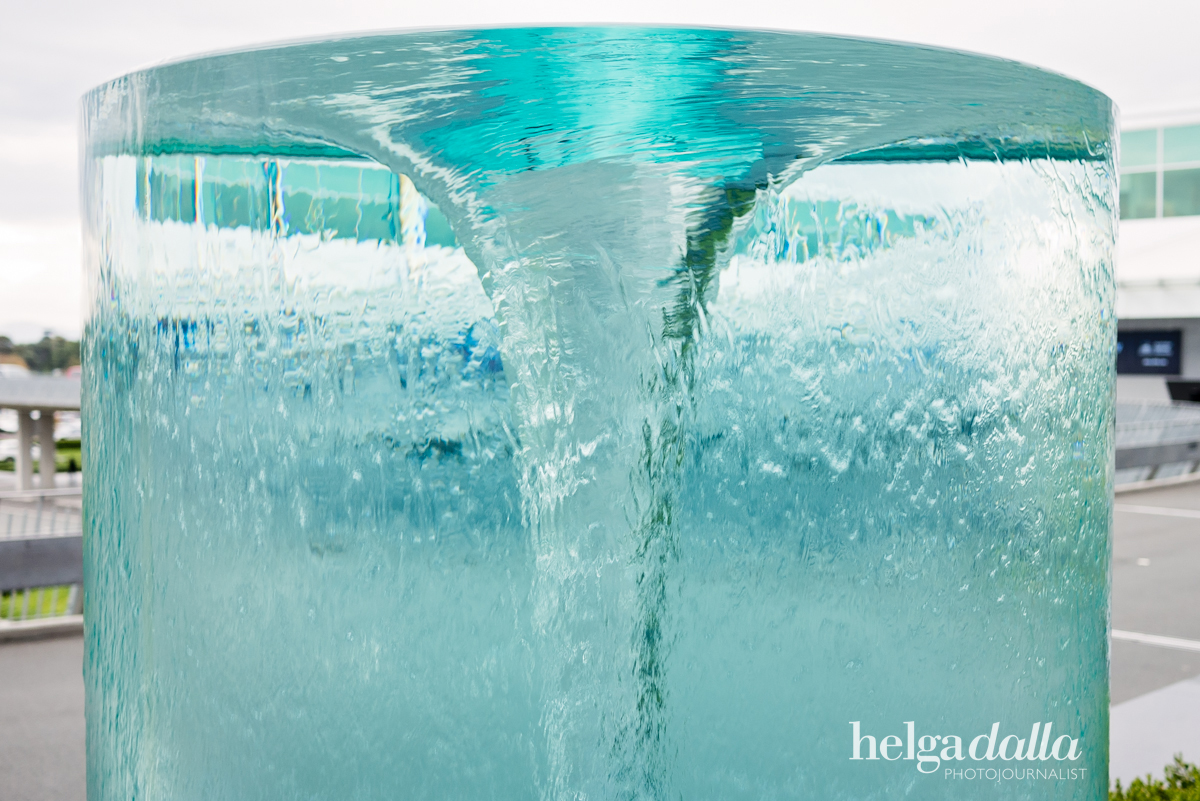 Richard Phillips, Manager aviation Projects, Canberra airport explained, 'the water wall along the road edge had always been part of the solution, but we wanted two signature pieces to mark the terminal entries and to finish the stone 'triangle'.
So the 'vortexes' were created.
They are the work of Dirk Slotboom, Chris Carter and Mark Salis from Waterforms International. They are the only Vortexes of this size in Australia and feature coloured LeD lighting, which are controlled by a central computer and can, rotate through eight colours or stay as one. The vortex can grow and disappear altogether, and even change shape and give the effect of plaiting hair.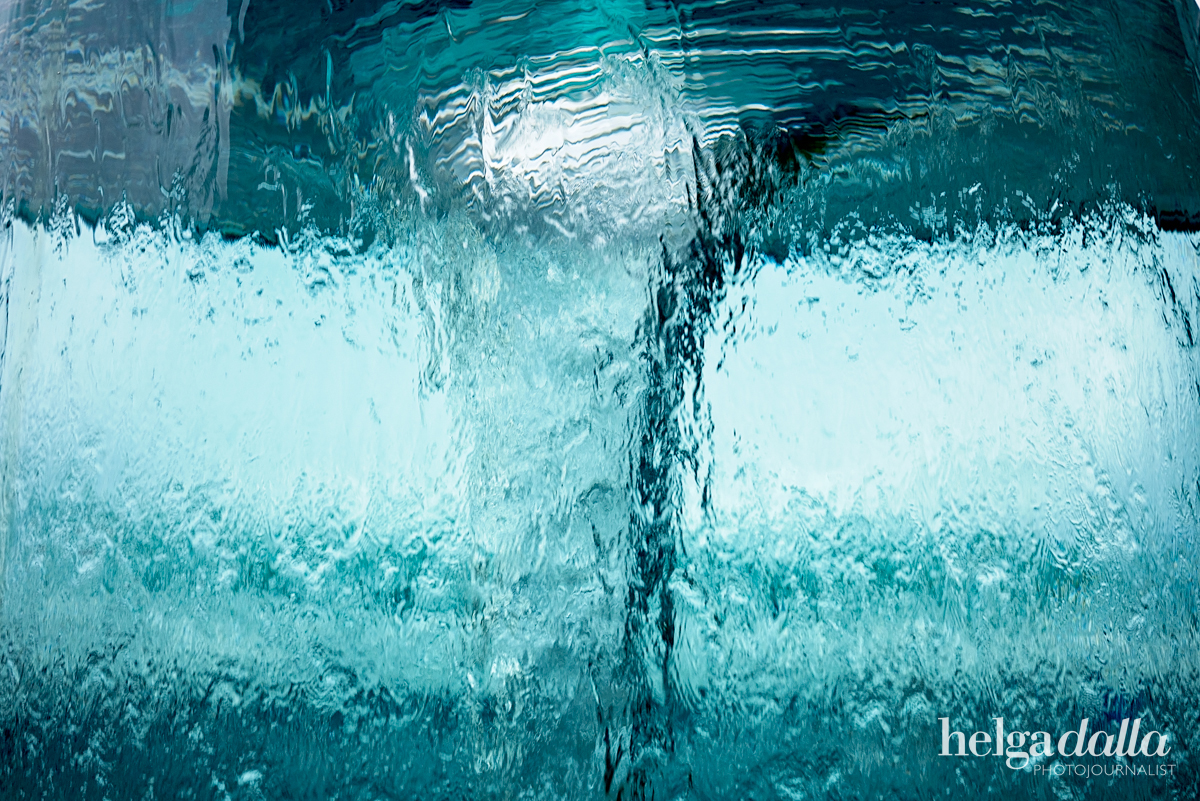 On a more practical note, the water is re-circulated, filtered and treated to 1.5 microns to prevent any sort of bacteria and if anything falls into the vortex it can be retrieved from a collection trap underneath.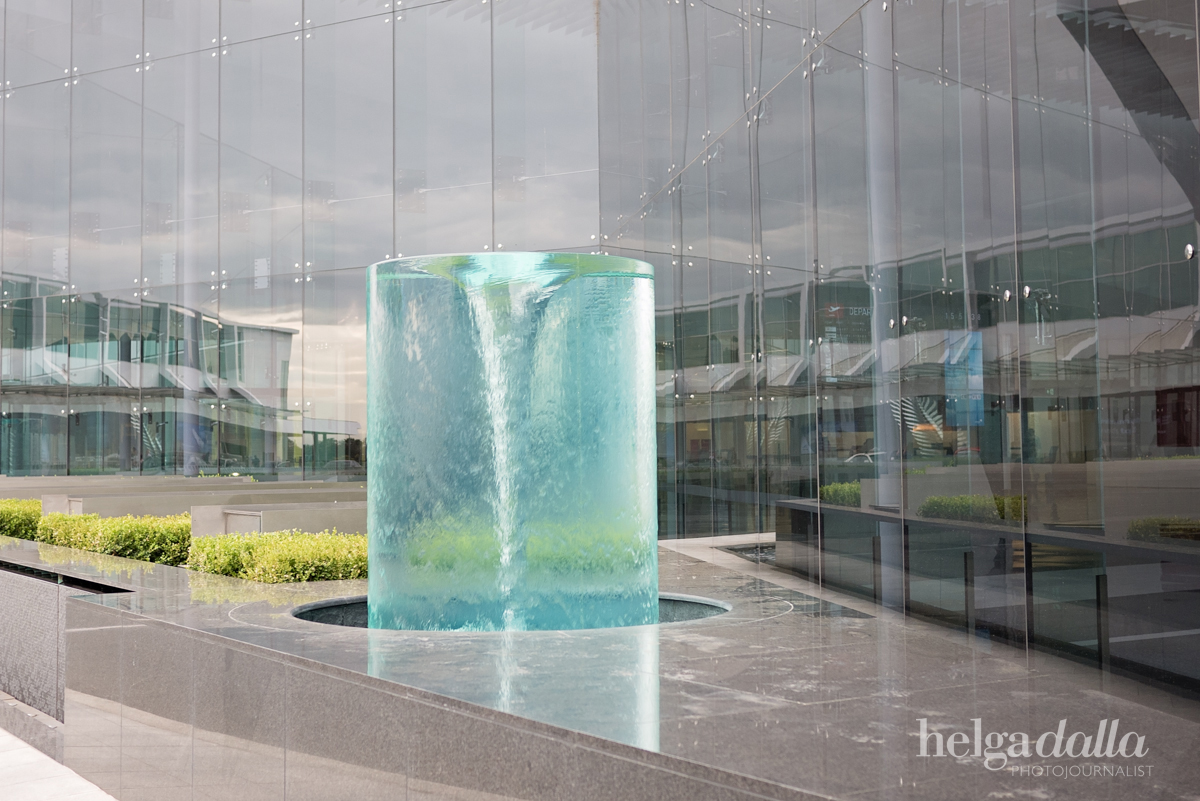 Stunning, clever and unique water features, don't you agree?
If you are planning a trip to Canberra make sure you check them out.