Kawana Weekly, Page 3 – APN Australian Regional Media's newest community newspaper on the Sunshine Coast
New initiative fosters connection with underprivileged twins in Africa – by Emily Ditchburn
Twice the nappies, twice the bottles and double the trouble.
Having twins can put a strain on any new parents, both emotionally and financially.
For a family living in poverty, imagining a bright future for their twins can seem impossible.  That's where Helga Dalla hopes to step in.
The award-winning Buddina photojournalist has dedicated the past five years to capturing the unique relationship between twins, resulting in the three volumes of her series 'A World of Twins'.
She has travelled around Australia to hear their stories, learning about what makes twins and their families tick.
"I see every day the unique relationship these families have," Ms Dalla said.  "They want to be part of a community that understands and supports each other.  Raising children in itself can be challenging, but if you double or triple that, it can be very daunting."
It was this knowledge that led to Ms Dalla developing a website dedicated to twins.  Aworldoftwins.com will be an online community for twins and families with twins to connect through forums, for sale pages and podcasts.  But more than just connecting families, the website aims to change the lives of impoverished twins living in African countries, through a business partnership with Compassion Australia.
Ms Dalla said she was already sponsoring four sets of twins, and had set a goal to sponsor 100 sets of twins through the website by 2016.  Participants can sign up to the website for a monthly fee of $6.95, a portion of which will go toward sponsoring children.
While Ms Dalla emphasised the website was not a charity, she said it was a way of using her business to make the world a better place, one set of twins at a time.
"I thought collectively as a community, for less than an apple a day, we can all make a huge difference," she said.  "Central Africa snags the highest twin birth rate in the world, with the country of Benin holding the records with 27.9 twins per 1000 births."
Compassion Australia relationship manager Lynette Merry said while the idea of having twins sponsoring twins was "a bit unique", any link between sponsor families and children could be beneficial.  "If you find something that connects you even more than just the fact that you have a heart to help children in poverty, these are things that help prospective sponsors to connect more with a child waiting to be sponsored," she said.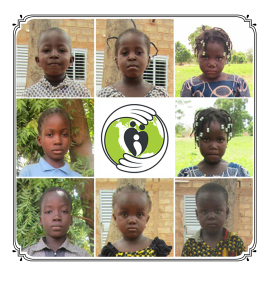 Eventually, Ms Dalla hopes to take a group from aworldoftwins.com over to meet their sponsored children, a goal which Mrs Merry applauded.
Aworldoftwins.com will be officially launched, along with Ms Dalla's new book 'A World of Twins – Real Life Stories, at the Twins Plus Festival to be held in Melbourne on Sunday, March 22.
Visit www.aworldoftwins.com for more information.
For more information on Compassion Australia go to www.compassion.com.au