"Rock Erosion Holes"
Day 56 of 366 Day Project
"Magic is everywhere, explore & be amazed everyday!"
Every time I walk around the rocks at Point Cartwright I can't help but stop to explore the amazing rock formations…they are so fascinating especially the formation of lines, holes, colors and shapes. Today's image shows the pits that have been eroded into the rock.
The phenomenon is called "weathering" and "erosion", which is basically a chemical and physical decay process.
Natural processes of decay, weathering and erosion, cause these trapped minerals to decay faster than the surrounding rock, making 'holes' in them, which many times are semi-circular to circular.
"I believe the world is incomprehensibly beautiful—an endless prospect of magic and wonder." ~Ansel Adams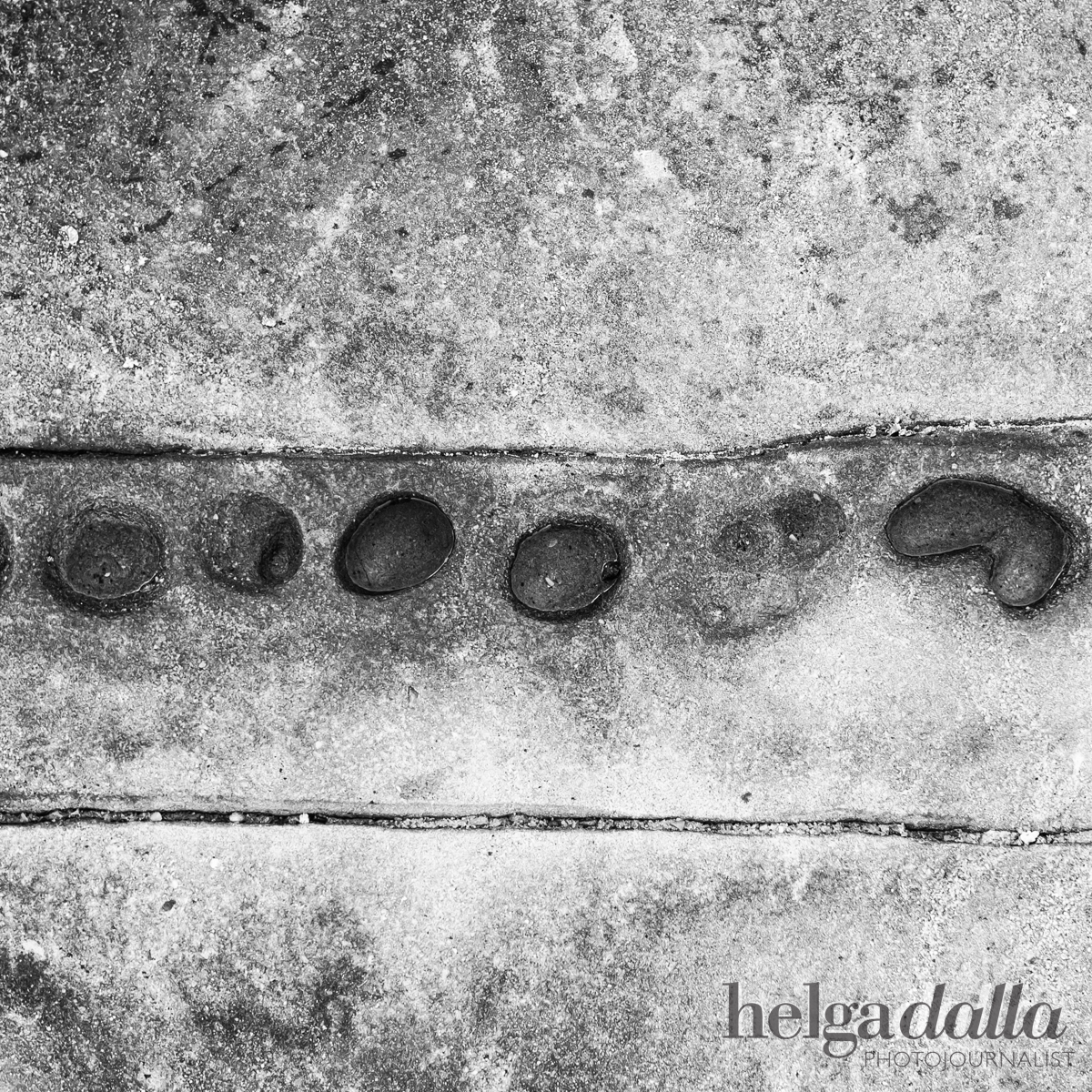 So next time your out exploring at a headland or hopping around the coastal rocks by the sea…check out the rock formations, I'm sure you'll be amazed by the beauty of nature too.