ON A MISSION: L-R Helga Dalla, Gee Fletcher, Jodie Burridge and Deb Lawrence
HELGA Dalla and her team "Are You Activated?" are no strangers to getting active for a good cause.
In just a few weeks, the women will be trekking 30 kilometres in the CoastTrek racing funds for the Fred Hollows Foundation.
The Buddina photojournalist said the women came together after utilising the same product which also prompted their team name.
"We're all using a product that's an 'activator' which means it kick starts your cells," she said. "Both Jodie and I have arthritis and it's been the catalyst to get our heath back on track."
So to celebrate their new found health, the women have decided that they will raise awareness by keep moving.
"I'm all about raising funds and awareness for anything to do with health," she said.
"Back in 2005, I rode a mountain bike from Cairns to the tip of Australia for the Fred Hollows Foundation."
Ms Dalla said so far their training regime isn't gruelling but they've been doing a weekly walk and encouraging other local women to join them.
"We're all doing what we can to fit in training," she said.
"It's a really good thing to do and in a supportive environment and it's such a good cause."
So far the team have raised more than $400 for the foundation, but hope they can dramatically increase this figure by the time the event rolls around – on 6 July 2017 – Purchase Tickets HERE.
FUNDRAISING CHARITY EVENT
Charity event on Thursday July 6th at 6pm at the iconic Bluff Bar, Alex Surf Club to raise money for the Fred Hollows Foundation.
Your ticket includes the tasting of cheese, wine, some craft beers and finger food. Brockenshack wines will be hosting the wine tasting with a variety of Barossa Valley wines to sample and Kenilworth Cheeses, Chesse Therapy and Wises Road IGA will give you a French Inspired cheese tasting sensation – all for just $35 per person.
Some of you may enjoy sampling some craft Beers. Raffle tickets will be on sale as there are some fabulous prizes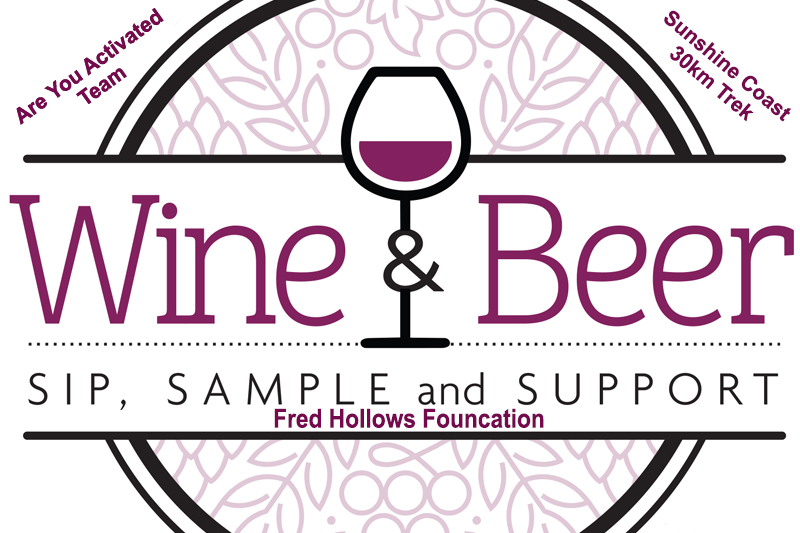 "For me, it's all about what fills my cup up; it's about giving back to the community" she said.
"Fred Hollows is the essence of giving the gift of seeing… it's something we take for granted."
Article by ~ Jorgia White (Sunshine Coast Daily – Maroochy & Kawana Weekly – Thursday, July 6, 2017)